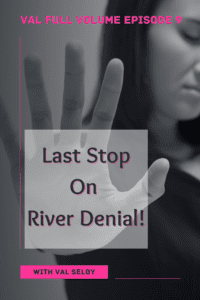 Is mindset ever basic?  Mindset work is something I have done on my own without even realizing it.
When you think you've completed the work on a topic, you hit the finish line, and then BAM! It has returned.  We help you overcome imposter syndrome and procrastination in today's episode.
Here are a few ways I keep myself aware when I'm getting in the way of my life and business.  If you take a moment to reflect on what you are doing, you may discover that you are running from success. It's up to you to create, so let yourself experience the frustrations and the feelings.  Take a listen, I might be able to help you identify your signs and guide you on how to stop them.
Email me to book a call: bosslady@valselby.com