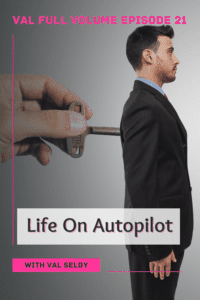 Hey! Nice to meet you.
I'm Val Selby, the entrepreneur.
I am a business owner, coach, and podcaster.
I'm also the GFWC Valley Volunteers Club President.
But if we met in person – I might not always tell you all these things. I might introduce myself as a daughter, wife, or mother but not always self-identifying myself and my strengths.
We so often find ourselves giving to others. Helping others and labeling ourselves without taking ownership of who WE really are.
Val's digging into this and working through those labels we blurt out because we've had them on autopilot for so long. It's hard to re-work that part of our brain but being aware of it makes it easier to change. It's time to start thinking about ourselves and relabeling ourselves to what our needs are.
Resources:
14 Quick Biz Actions