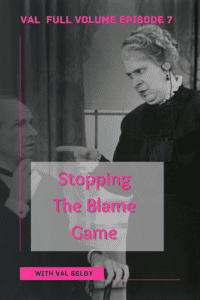 Are you using the blame game and not taking control of your business and life choices?  Self-responsibility and taking charge of your business?  There is a tendency to think that we don't have to know everything in business.  However, there are a few things you should know.  In order to succeed in business, you must own it. It's important to listen to your gut instinct.  In business, following other people's processes and plans isn't a good idea.  Create your own.  Be true to yourself.
Our topic today is your business mindset.   Make your business unique by listening to what you already know.  Learning from your mistakes and figuring out how to do better next time.  Don't play the blame game, own your mistakes, and create the business you want.
Resources Mentioned:
 Get Past Your Sh*t book on Amazon
I'm chapter 13 and it's my epiphany/wake up call.